With Sue Perkins and Mel Giedroyc to depart The Great British Bake Off as it moves from the BBC to Channel 4, Jo Brand has emerged as the early favourite to take over presenting duties.
Perkins and Giedroyc fronted the show, which is now the most popular programme on British television, since it debuted in 2010.
A joint statement announced the news of their departure, it reads: "We were very shocked and saddened to learn yesterday evening that Bake Off will be moving from its home. We made no secret of our desire for the show to remain where it was.
"The BBC nurtured the show from its infancy and helped give it its distinctive warmth and charm, growing it from an audience of two million to nearly 15 at its peak.
"We've had the most amazing time on Bake Off, and have loved seeing it rise and rise like a pair of yeasted Latvian baps.
"We're not going with the dough. We wish all the future bakers every success."
Sue Perkins and Mel Giedroyc "shocked and saddened" Bake Off is changing channel
It is not yet known if much-loved judges Mary Berry and Paul Hollywood will make the move once the baking show changes channel from next season.
According to Forbes.com, insiders believe that Berry will not make the move, although she has not confirmed her position yet.
Berry told The Sun, "I have no idea, anything that happens is nothing to do with my choice."
Jo Brand – host of spin-off show An Extra Slice – is the odds-on favourite to front the next series of Bake Off at 6/1, according to bookmakers William Hill.
Other popular names in the mix include actress Jennifer Saunders with 8/1 odds, comedian Sarah Millican at 12/1 and Irish comedian Ed Byrne at 16/1 along with presenter Davina McCall.
The bookies are also offering odds on Perkins and Giedroyc changing their minds and presenting the next series, as well as odds on Bake Off returning to BBC One.
William Hill spokesman Joe Crilly said: "It is very early to be speculating who will take over from Mel and Sue especially given that they are only 5/1 to perform a U-turn and return next time out. But there will no doubt be a clamour from the nation's top presenters to bag the hottest ticket in town.
"Channel 4 are buying a format but without the people who made it great it risks being little more than your average cooking shows."
He added that he suspects "there is every chance it will return to the BBC next summer", with 8/1 odds of Bake Off staying on the BBC in 2017.
The show is moving to Channel 4 after the BBC said it could not afford to keep the hit programme. Channel 4 has signed a three-year agreement with Love Productions, the makers of the series.
The news that Perkins and Giedroyc will exit the show is sure to come as a blow to Channel 4, who previously said they would "be delighted if the presenters and judges want to come to Channel 4."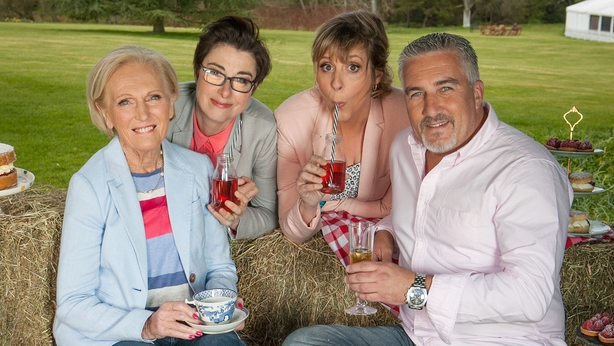 When Berry's fellow judge Paul Hollywood appeared on BBC Two's Top Gear in June, the prospect of the show moving to a new home was raised. "It's not up to us; it's up to the production company," he said. "But as far as Mary, Mel, Sue and myself are concerned we want to stay on the BBC."
When the news that the show was leaving the BBC broke on Monday, a BBC spokesperson said the corporation would love to have kept the series but that the sides were "a considerable distance apart on the money".
"Working with Love Productions, we have grown and nurtured the programme over seven series and created the huge hit it is today," the BBC said. 
"We made a very strong offer to keep the show but we are a considerable distance apart on the money. The BBC's resources are not infinite. GBBO is a quintessentially BBC programme."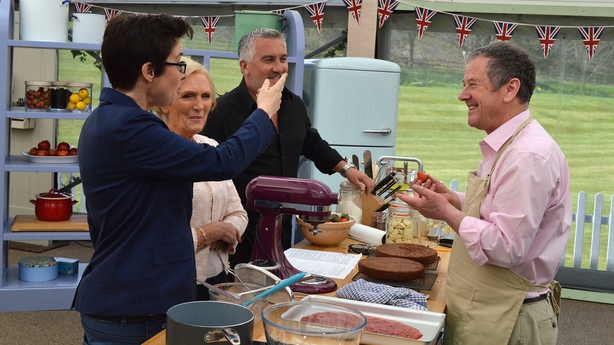 That statement, issued before the Channel 4 deal was announced, ended: "We hope Love Productions change their mind so that Bake Off can stay ad free on BBC One."
Sue Perkins re-tweeted the BBC's statement, a move seen by some as a show of support for the broadcaster.
The first Bake Off programme set to be broadcast on Channel 4 will be a celebrity version of the show in 2017, in aid of Stand Up to Cancer.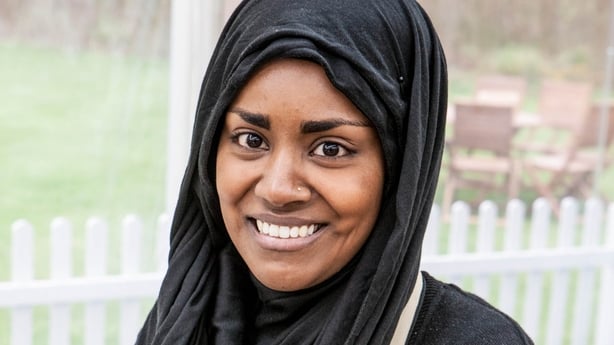 Richard McKerrow, Love Productions' creative director, said: "We believe we've found the perfect new home for Bake Off… It's tremendously exciting to have found a broadcaster who we know will protect and nurture The Great British Bake Off for many years to come."
The Great British Bake Off began on BBC Two in 2010 before moving over to BBC One in 2014. The programme currently airs on BBC One on Wednesday evenings.
Last year's Bake Off final was the most-watched show of 2015 in the UK, with 15.1 million people seeing Nadiya Hussain crowned champion.
The return of the show in August set an audience record, as 10.4 million people tuned in for the first episode of the seventh series.
——————————-